TRADITION MEETS INNOVATION
PRODUCTS
Snails have been consumed since the prehistoric period and they belong to the gastronomic tradition of many countries. In fact, there are considered a delicacy that continuously grows popularity and it is branded as the new star superfood! In the past, snails cleaning preparation has been quite tough and time consuming. Nowadays due to these frenzy rhythms of our hectic lifestyle we don't have much time to dedicate in cooking. That is why, Feréikos innovates by combining tradition, gourmet and simplicity. It has never been more fun and easy to consume our favorite escargots! We created a new line of products that require the least effort possible from your side and at the same time you can enjoy a healthy, delicious and safe meal.

All our products are carefully hand picked, then selected and prepared with the most genuine procedures and excellent raw materials. We want to improve people's quality of life and we provide them a reliable supply of high quality food, without GMOs, additives or colorings offering a gluten-free line as well. In line with the worldwide growing rates of food allergies and intolerances, Feréikos wants to ensure the wellbeing of the consumers. Our products are produced in high technology lines, complying with the food standards and regulations and we follow a hazard analysis and critical control point (HACCP)/ ISO22000.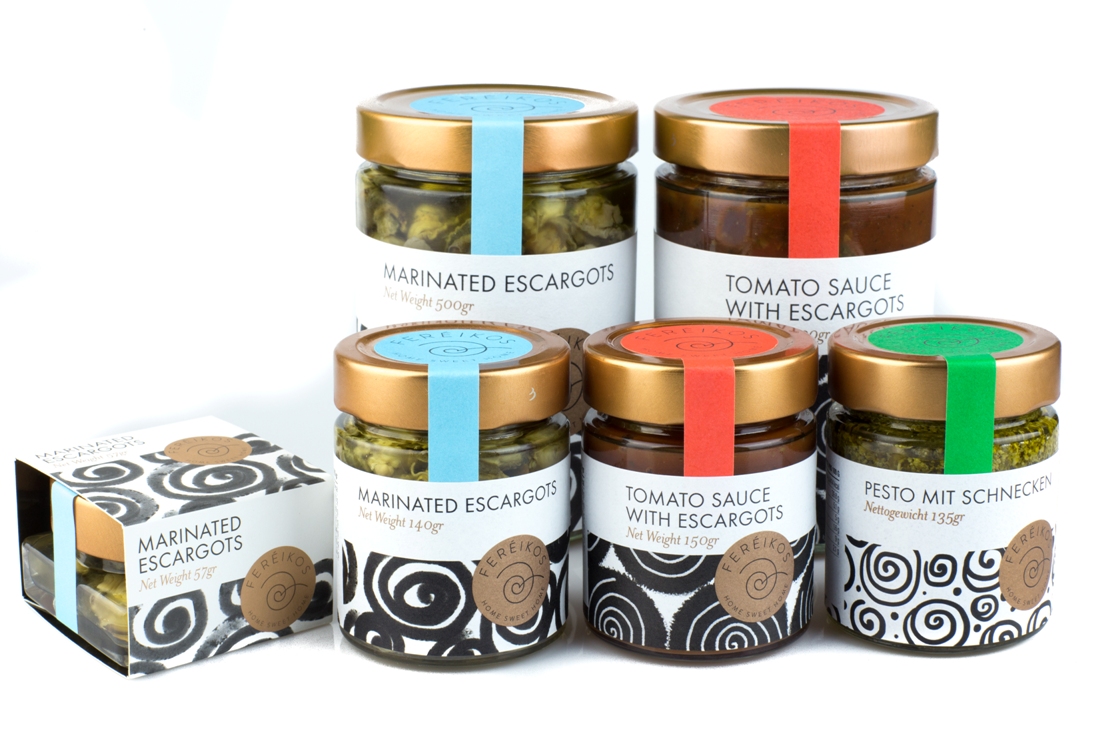 READY MEALS
---
Enjoy great tasting meals without all the hard work! Our ready to eat meals are the ideal solution for those who have no time, but seeking to create quick, easy and healthy recipes. All our mouthwatering appetizers and delicious sauces are inspired by the mediterranean culinary tradition, they are slow cooked and prepared only with the finest ingredients sourced locally.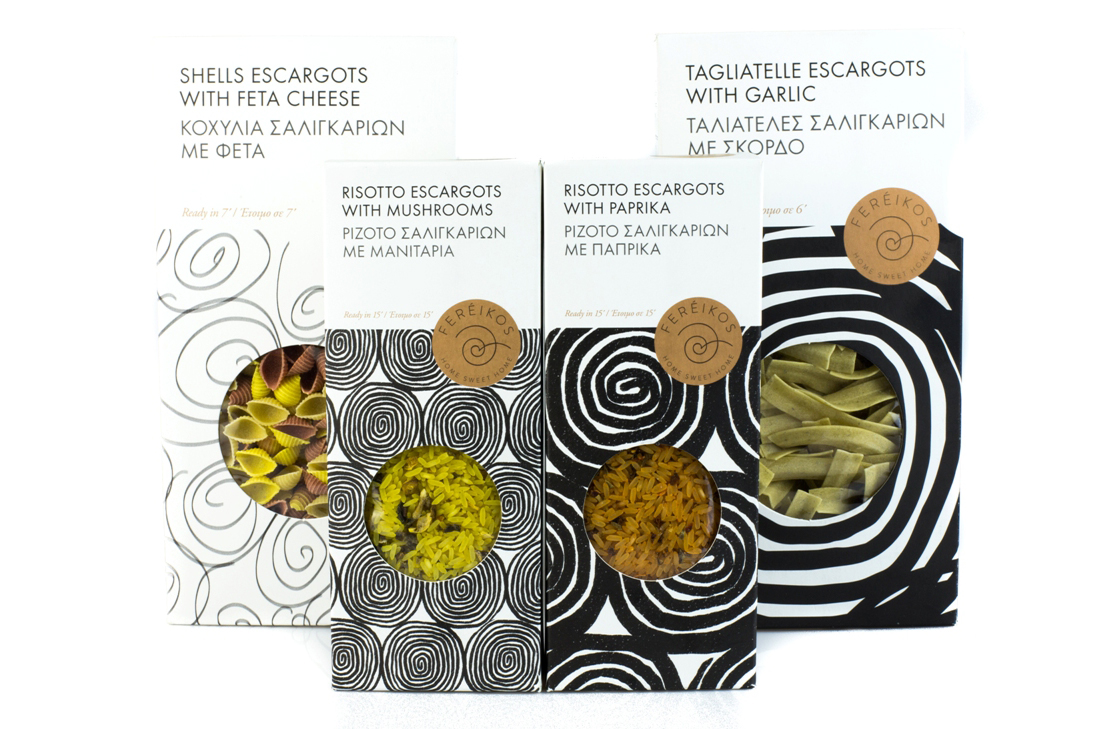 PASTA & RISOTTO
---
This new product category will definitely impress you and your guests! For a unique taste experience, try our innovative recipes with escargots and in a few minutes you can easily enjoy a full and convenient healthy meal. Free from preservatives and artificial colouring.
---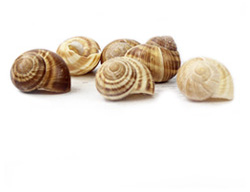 FRESH SNAILS
---
Feréikos provides different species of fresh snails all year around. Our stars are Helix Aspersa Müller and Helix Aspersa Maxima, which are the most popular species globally. We follow a traceability process to ensure the highest quality and homogeneity of our snails. We meticulously clean, purge, select the snails by size and pack them into nets. Our snails are shipped each week all over the world together with all the required documents and certifications.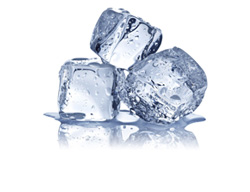 FROZEN
---
All the freshness of the snails sealed in a frozen package for longer storage. Our frozen snails are carefully selected, cleaned and processed maintaining the highest quality, nutritional properties and flavor. Blanched (ready to be cooked) or pre-cooked, with or without the shell we offer you maximum flexibility to create your favorite recipe. Packaging: 1kg bag


---
---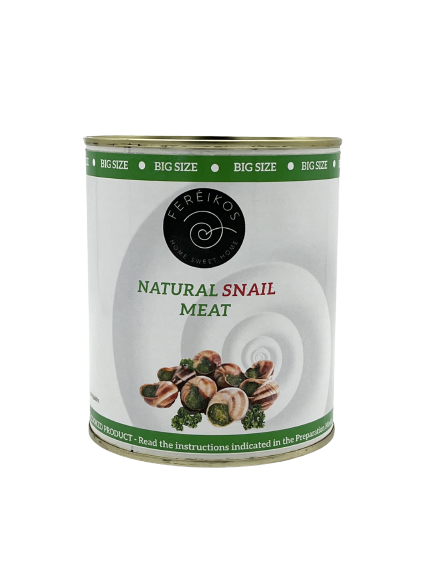 IN BRINE
---
Our escargots in brine are ready to cook fillets without shells, ideal to create your own recipe and for HORECA. Packaging in cans 850gr
---